NetRead's EventCasterSM broadcasts literary events to event editors at newspapers and web sites that subscribe to this free service. Find out more.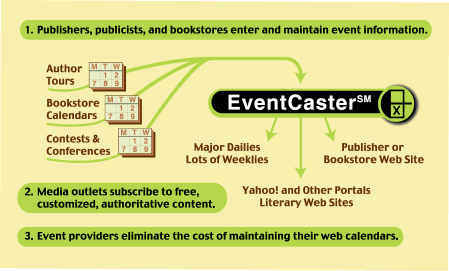 ---
Find Events: (Scroll down to see search results.)

NetRead cannot vouch for the accuracy of these listings.
Please contact the hosting organization to confirm times and dates.